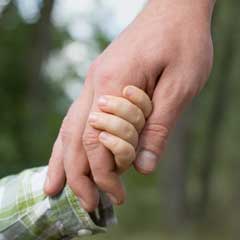 Gravelly Baptist is a family-friendly place to be. Each family member will have opportunities to build friendships with their peer group or contemporaries, and there are plenty of enriching activities for the whole family to experience together. Worshipping together is one of the best ways to strengthen your family as you build your faith relationship.
Come and experience the warmth and sense of community at Gravelly Baptist Church—the end of your search for a friendly church!
Sunday School is a small group Bible study for all ages beginning with the Nursery through Senior Adults. There is a class for everyone in the family. The meeting time is Sunday mornings at 9:45 am.