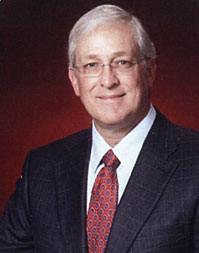 Welcome to Gravelly Baptist Church. Thank you for taking some time out of your day to check us out. I have served as senior pastor at Gravelly Baptist for over 18 years now, beginning my ministry here in the fall of 2000.
We are very thankful to the Lord for the work He has allowed us to be a part of in the past few years. We have a vibrant youth ministry led by our associate Pastor and Youth Pastor, Morris Baker, which is called One80. For the younger children we have AWANA's which meet each Wednesday evening during the school year from 6:45 until 8:15. We also have a growing deacon ministry which is led by Terry Bennett, another of our preacher/pastors here at Gravelly Baptist. We also have Sunday School/Bible study groups for all ages which meet on Sunday mornings, and our Children's Church ministry is a big hit with our kindergarten through third grade group! (Children's Church is presently only offered during the 11:00 am Sunday service)
Our greatest desire is to teach the Bible, to make disciples, to lead the lost to salvation through trusting in Jesus as their Lord and Savior, to have a vibrant and exciting worship experience each time we gather, and to have a great time all the while!
If you are looking for a church to call home, please come and visit with us. And especially if you have never met Jesus, please allow us to introduce you to Him. He is ready, willing, and able to save anyone who is willing to come to Him!
Hope to see you soon!
Pastor David Salley